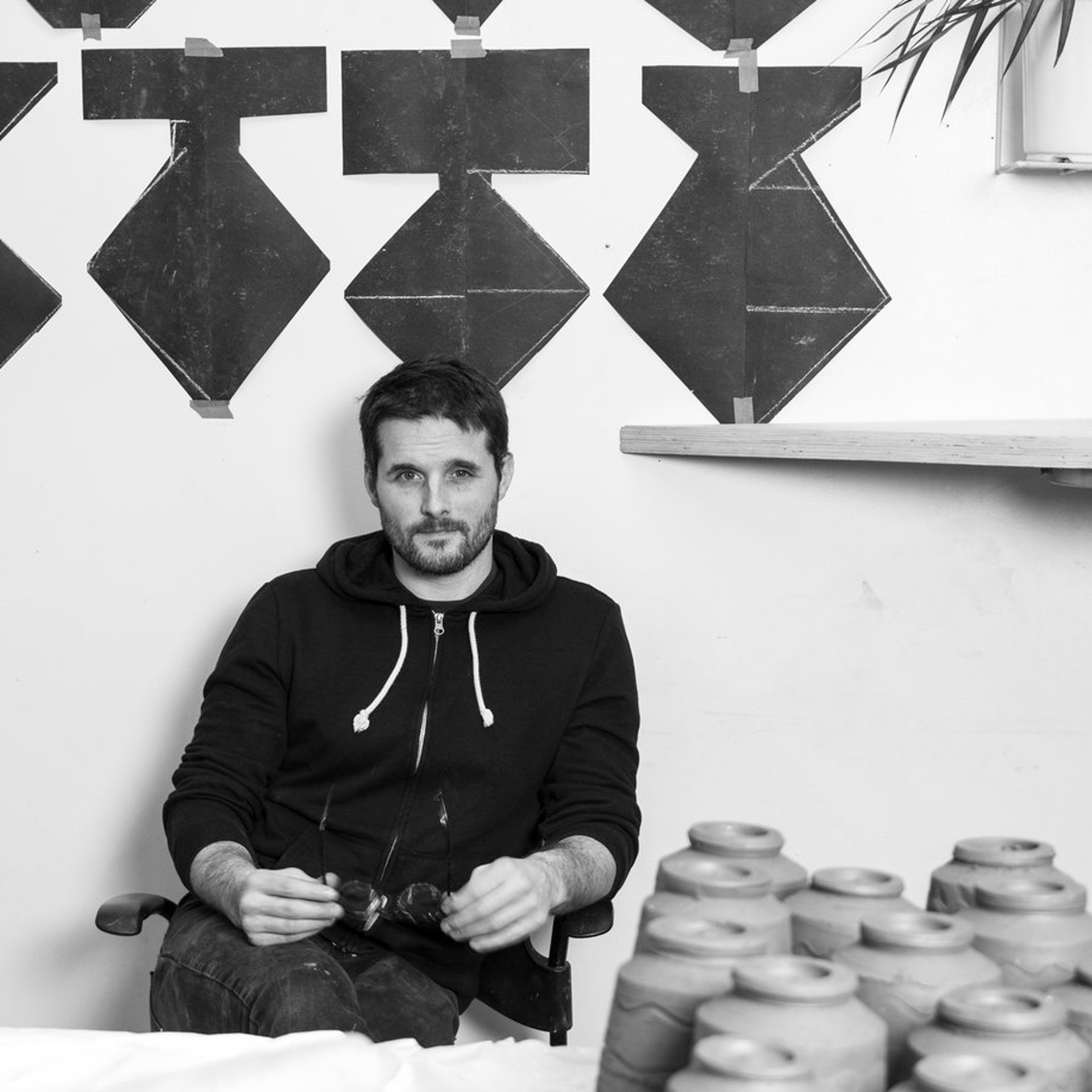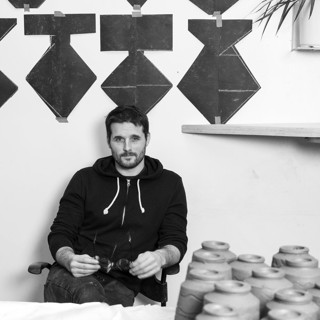 Originally from Fargo, ND, Zak Helenske received a BFA (2004-2009) in Ceramics at North Dakota State University where he focused on functional ceramics. He received his MFA (2010-2012) in Ceramics and Ceramic Sculpture at Rochester Institute of Technology's School for American Crafts. Graduate school lead him to an interdisciplinary practice, working primarily in metal. Following school, he spent time casting and teaching both nationally and internationally at institutions like Sloss Metal Arts in Birmingham, AL and the Akademia Sztuk Peinknych in Gdansk, Poland, as a visiting or resident artist. These experiences away from functional ceramics shaped an industrial sensibility and a better understanding of both material and object. In 2015, Zak moved to Seattle, WA for a residency at Pottery Northwest where he shifted his work back to ceramics. Now a full-time studio potter, he works out of his studio in the Ballard neighborhood of Seattle. Zak is represented by VetriGallery in Seattle, and was named an Emerging Artist by Ceramics Monthly in 2017.
As guests we adjust our habits, we accommodate a change in environment and hope to be accommodated ourselves. When a guest in someone's home, these adjustments can be very natural, but when a guest in a new work environment, they are less so. In another's home it is possible to find comfort in the familiar with no pressure to make it your own. In a new studio it is necessary to adapt a borrowed space as if it were your own. I made this work as a guest of the Tainan National University of the Arts. For two months, during the spring semester, I was the Visiting Artist in Residence in the Ceramics program. I was a guest of the beautiful island of Taiwan, of Professor Ching Yuan Chang, and of the graduate students who very generously shared their studio with me.
My reasons for making pottery, at the foundation, is to celebrate what it is to be human, to hold gratitude for this existence, to feel connected to our history, while being a part of the cultural momentum moving forward. This led me to the desire to go work in Taiwan. In order to stay grounded in my pursuit, I felt it necessary to expose myself to different ways of living, to new people, new cultural perspectives, new pressures and challenges, to the consciousness of a new place. I wanted to witness life as an artist in a country that maintains one of the richest cultures of functional ceramics. I am grateful to have had this opportunity in that place.
As a guest of a new place, we are forced to let go of control and to put trust in our hosts. Different from simply being a visitor, I felt taken care of there. I was dependent on people daily, for navigation and communication off campus, and for materials, tools, and kiln schedules in the studio. I thought about my role as the guest — if I am being taken care of how do I reciprocate that energy? I did my best to do so through gratitude, studio visits, conversations, by being an active member of the community, and by taking full advantage of my time in the studio, sharing my process, work ethic, and ideas with the students. I hope that I was able to return the favor. The work in this show is the result of these experiences.
Read More