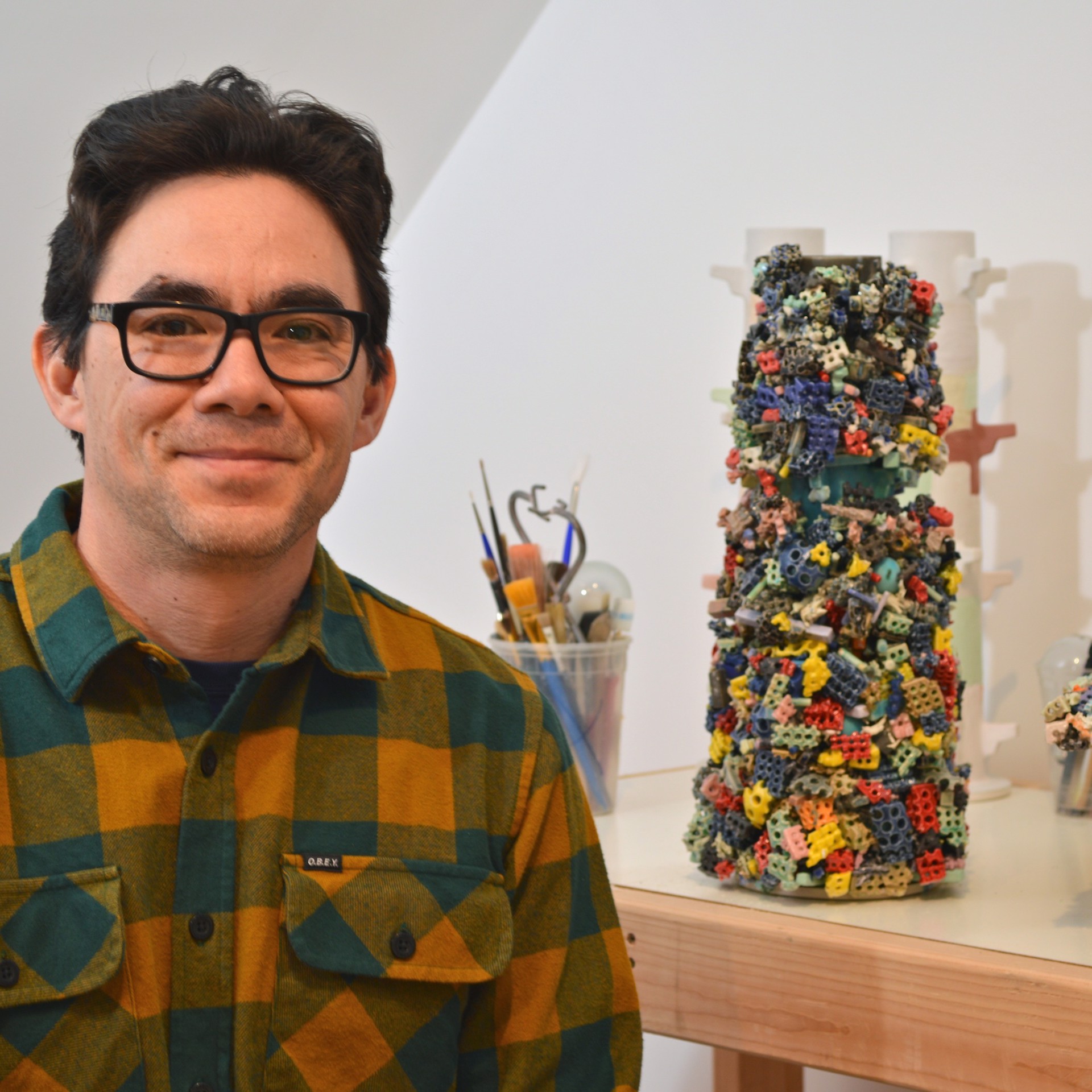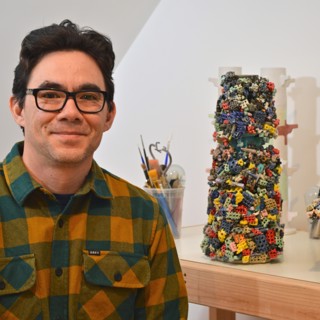 Michael Fujita was born and raised in Portland, Oregon, but currently lives and works in Pennsylvania. He received his BFA in Ceramics from The Kansas City Art Institute, and MFA from The New York State College of Ceramics at Alfred University. Fujita has exhibited his works at galleries and museums throughout the United States, as well as internationally. He is also currently a Visiting Assistant Professor at Pratt Institute in Brooklyn, New York.
Through the commitment of labor and time, exploration of materials and processes, and a continuous drive for discovery, my work is constantly changing on the surface. The navigation of ideas to physical forms provides a need to develop new techniques and methods to execute the actualization as effectively as possible. Through technical and material experimentation, new ideas and concepts are triggered, and limitations are eliminated.
Moments caught in periphery are the elements that influence my present work. These visual instances occur in a split second, and then I strive to recreate and recontextualize them. When I am hiking in the woods or exploring a new urban area, visual moments become embedded in my memory and questions of their significance to me are constantly on my mind. Physical environment and its history intrigue me, and the more I learn of these places, the more questions arise. Through my work, I do not attempt to answer these questions, but provide an alternative way of looking at, and considering the known.
Although the skin of my work continues to change, the bones that provide the base of influence and structure is a constant. I am committed to craftsmanship and sensitivity to material. I experience and observe the physical nature and abilities of different materials, and strive to exploit these limitations and embrace their qualities. I believe that well crafted objects can offer insight into not only the physical attributes of materials, but speak of their journey of coming into existence. The meaning embedded in these objects can become as significant as the concepts placed upon the work. I feel that this element of my work allows for a wider range of ideas and feelings to be generated by it.
Labor and time in my work is the other constant that has never ceased to play an integral part, along with craft. In direct opposition to our culture's norm of fast and cheap, I have always been a meticulous, relentless maker. Through persistent repetition visual rhythm is produced. I use this rhythm to bring the viewer into a place similar to where I was when making. I hope to display an insistence similar to the common notions of time, growth and decay. I choose to take the most difficult path in making, shying away from cutting corners for time or physical efficiency's sake. I believe that this devotion in making is visible in the finished piece, and hope that it can be seen as the work's own personal history.
Read More