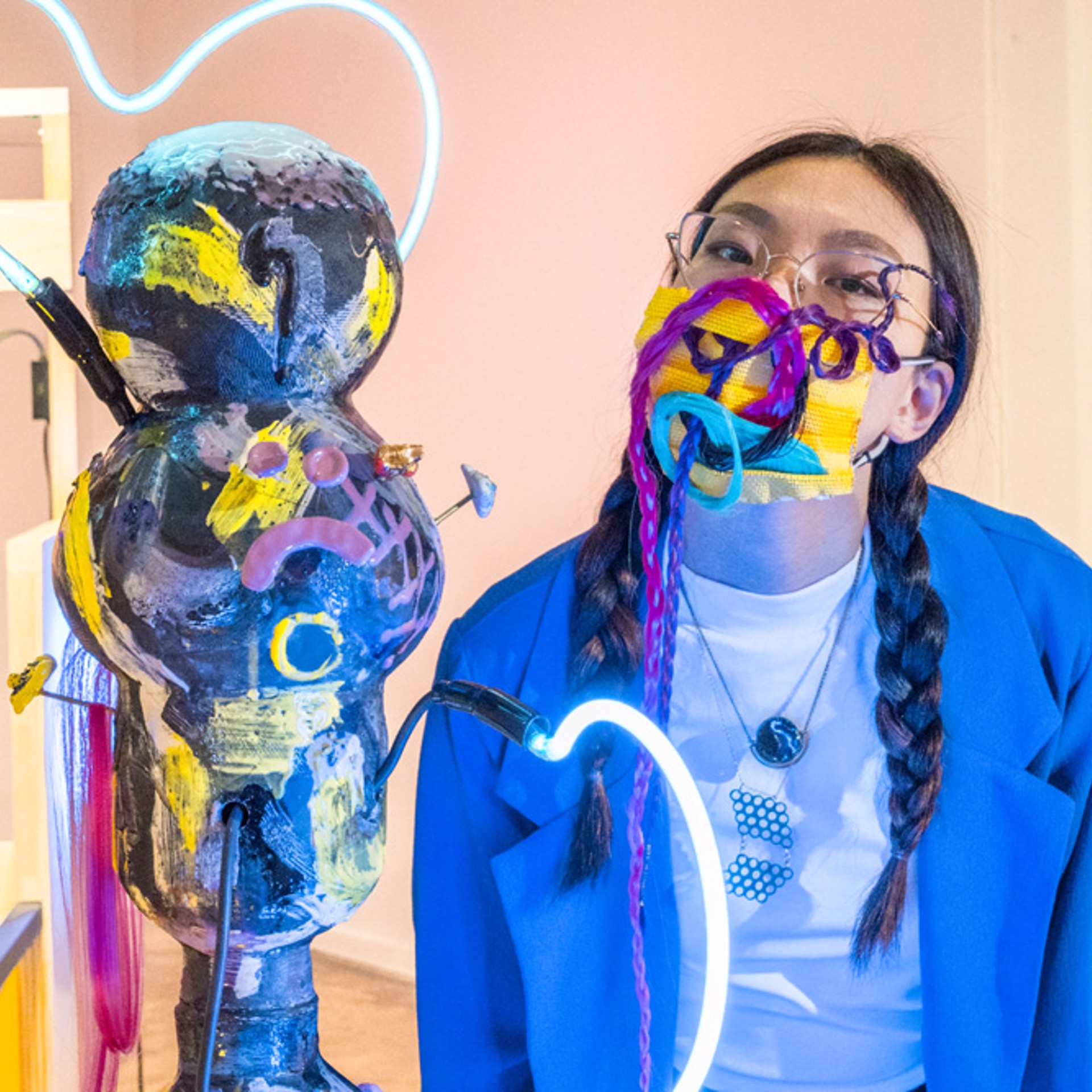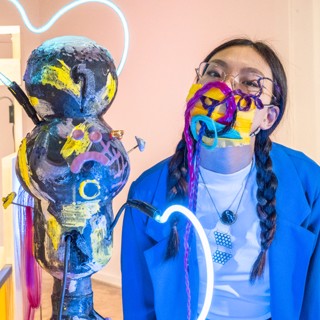 Ling Chun is a beauty school dropout from Hong Kong, who is later earning her MFA in ceramics at Rhode Island School of Design in 2016. She is a recent recipient of the ArtBridge Fellowship sponsored by Chihuly Garden and Glass and has recently been shortlisted for the Young Master Art Prize in London as well as Emerging Artist Award from The National Council on Education for the Ceramic Arts in 2020. She served on the board at Pottery Northwest as an artist resident representative from 2019- 2020. Currently, Ling is represented by Traver Gallery.
I have a drive, a lust and a greed for color.
Long suppressed anger and cultural expectations combust onto my ceramic forms and become "playgrounds for glaze." I like to challenge the rules and roles of ceramics by disassociating the material from its stereotypical or culturally accepted uses. Removing still-hot pieces from the kiln, I apply liquid glazes to the surface creating a sizzling sound and a haze of steam until the glaze sticks. It is an intuitive process that emerges through multiple firings and layers of glaze. The work is born of the spontaneous dripping, sliding, running, climbing and crawling that occurs; the movement of the material is my medium.
Read More