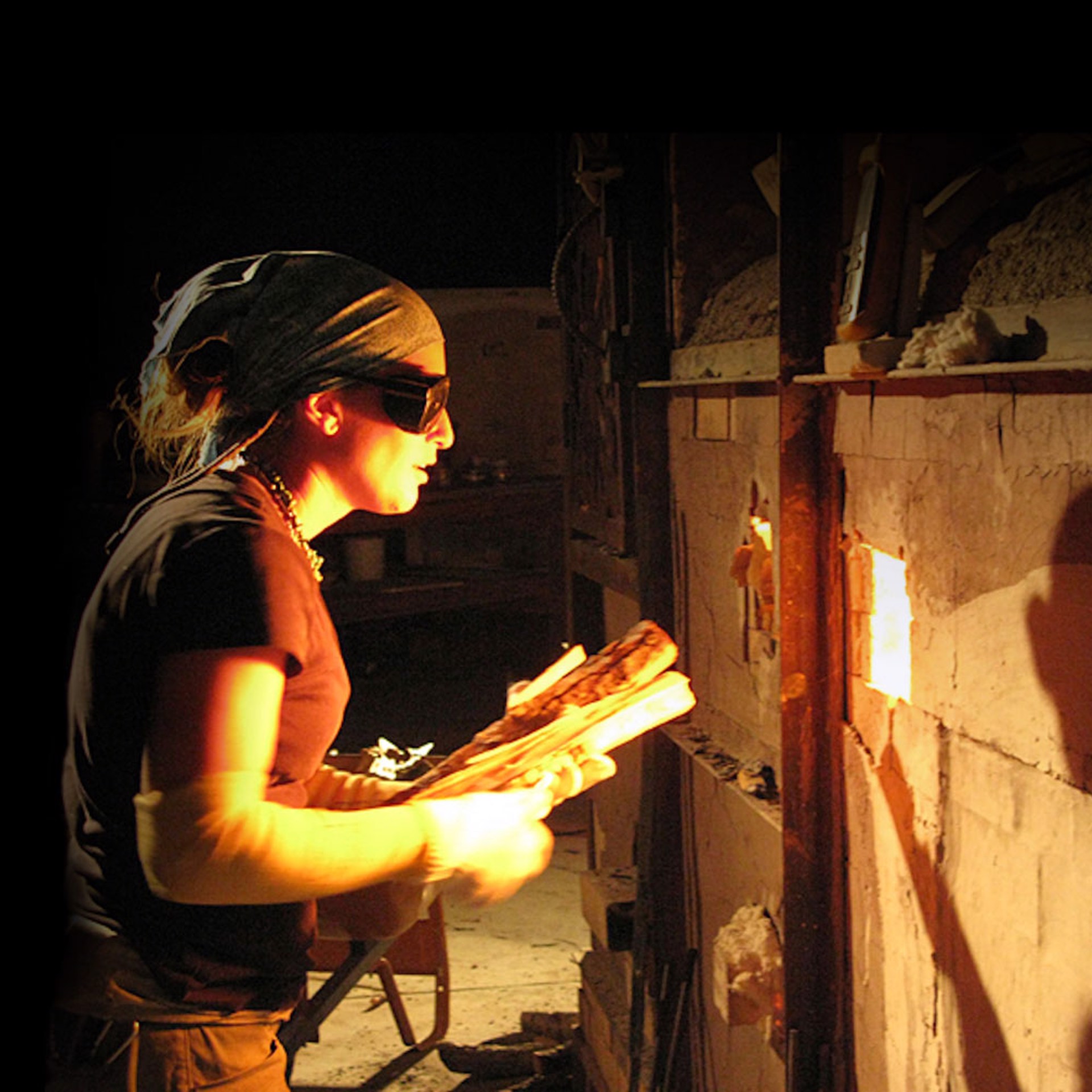 In the summer of 1999, Kreitchet was accepted to Northern Arizona University's art program. Under the direction of ceramic wizard, Don Bendel, and new arrival, Jason Hess, Kreitchet explored wood firing for the next five years. She was greatly influenced by Hess's innovative approach to wood-firing.
After graduation, Kreitchet was fortunate to assist renowned ceramic artist Don Reitz. During the two year assistantship in Clarkdale, Arizona, working and living on "the ranch" was a challenging experience for Kreitchet--physically, mentally, and spiritually. By watching and absorbing Reitz's skillful techniques with hand building, Kreitchet was inspired to push her own ideas with clay.
In 2006, Kreitchet joined the Masters of Fine Arts program at Utah State University under the guidance of John Neely and Dan Murphy. At USU, Kreitchet continued to pursue wood-fire and her ceramic muse. She received her MFA in May of 2009.
Since 2011, Kreitchet has been the Studio Director at AMOCA Ceramics Studio in Pomona, CA and passionately built, from the ground up, one of the largest ceramic studios located in Southern California.
I am interested in creating work that expresses my exploration of clay bodies, form, and line. These sculptures become my visual vocabulary for communicating my on-going experience with "pushing clay". My pieces are sculptural not functional; they are expressive, not practical.
I create a constant change in pattern, line, and form. I am interested in constructing pieces with angles and planes that have multiple textures and hardness to them while enhancing the beauty of the clay's natural finish by wood firing.
This interaction between the malleable, versatile clay is informed by my immediate reaction to the physical quality of the material. My emotional, intuitive, and physical reaction to handling and manipulating the clay provides the pieces with passion, power, animation, and elasticity.
I believe in expressing movement and gesture by using clay to give the work integrity.
Read More