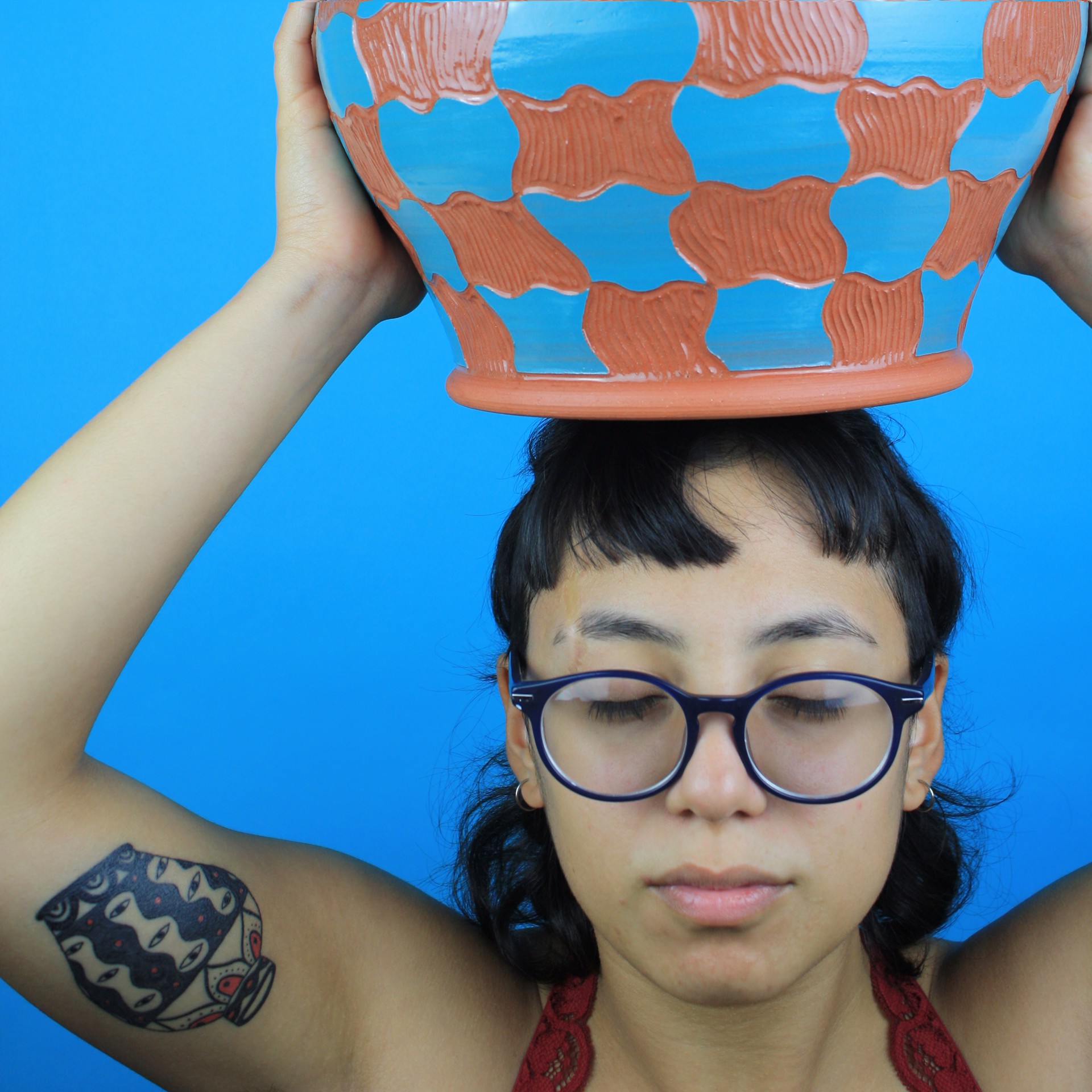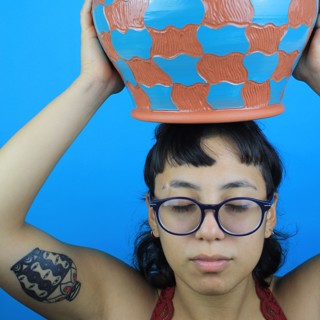 Gabriela "Gabo" Martinez was born in Tarimoro, Guanajuato, MX and currently lives in Houston, TX. She earned her BFA in Studio Art with a concentration in Ceramics from Texas State University in 2018. Her work has been exhibited at Conduit Gallery (Dallas, TX); Front Gallery via Deasil (Houston, TX); Texas State Galleries (San Marcos, TX); Rockport Center for the Arts; and the Historic Pearl Brewery (San Antonio, TX.) Inspired by her indigenous Mexican culture and her research into Native American visual traditions, Gabo works with terracotta clay, sgraffito technique, and vibrantly colored slips. Her pieces bring to mind imagery of the Mexican towns where she spent her summers, and evoke the artist's ongoing reconciliation of civilizations, languages, and generations.
I was born in Tarimoro, Guanajuato, a town in the heart of Mexico surrounded by rolling hills and scenic valleys. Since moving to Texas, every summer of my childhood was spent visiting that provenance, tracing the streets paved with ancient terracotta bricks. The bordering buildings were painted with astonishing colors, a palette that was exotic yet familiar to me. These memories, and the act of carrying these memories, are the anchor of my practice.
I make ceramics, works on paper, and functional vessels inspired by indigenous Mexican and Native American visual traditions. My work is primarily wheel thrown, sometimes stacked to produce large forms. I glaze the pieces with vibrant slip and carve patterns into the surface. The repetition of carved shapes not only recalls the complex history of labor and production in Mexican craftwork, but also a sense of progress, meditation, and healing that is only possible over time. Acknowledging these themes is an offering of love to my viewer and to myself.
It is my goal to create a body of work that communicates how we manifest the stories, skills, and sanctity of the generations that came before us.
Read More