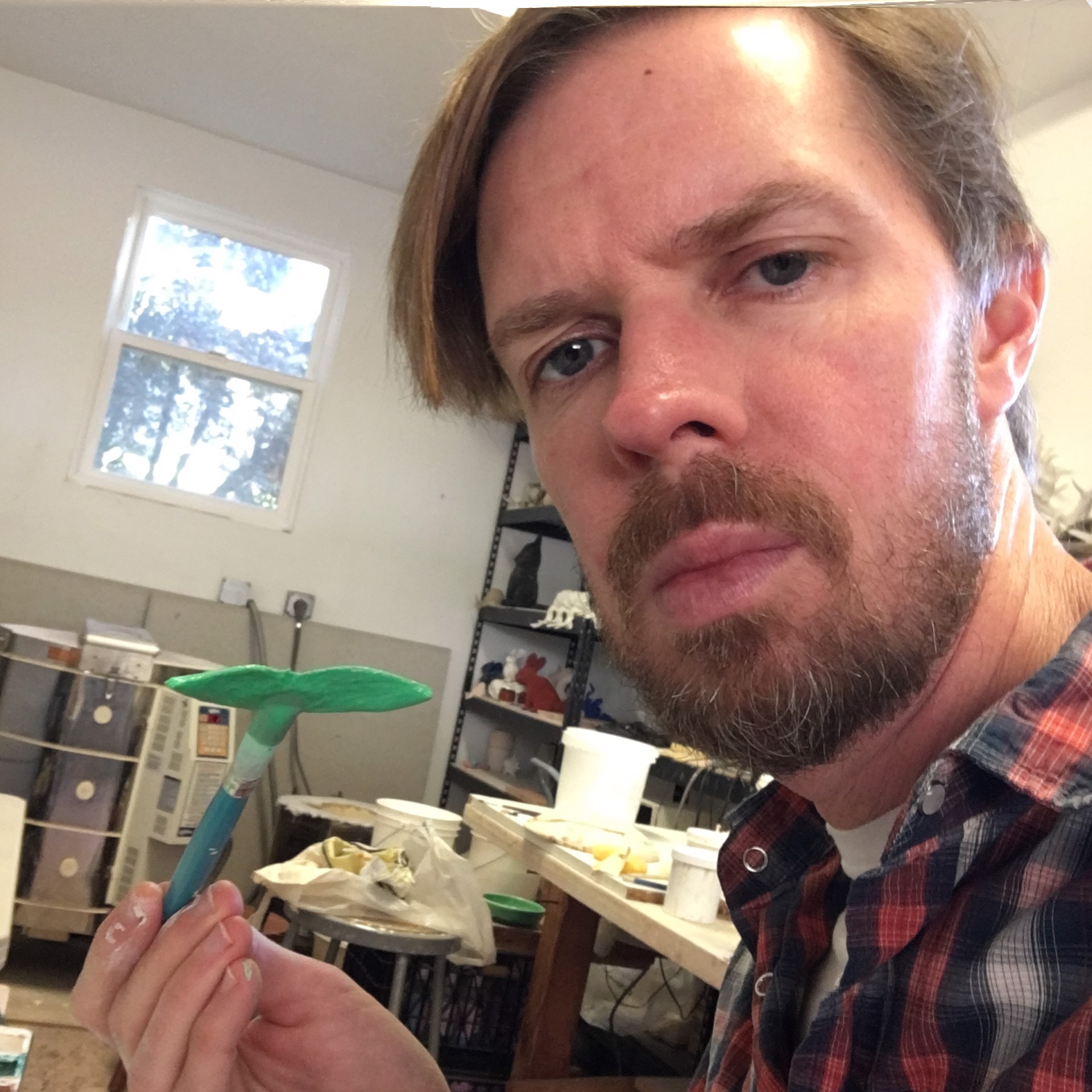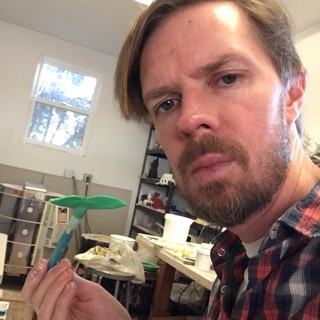 I began my artistic career 18 years ago working in painting and drawing, but I recently transitioned to ceramics, creating hand-built ceramic sculptural forms with an ecological message and a focus on animals. I exhibit in France with the gallery Biz'Art Biz'Art, and I have work in the permanent collections of two American museums. Recently, I have been working with the Grammy award winning choral group The Crossing. I created the artwork for their first album release of the year, which has been nominated for a Grammy, and I created the artwork for their 2019/2020 concert season.
Artist statement:
I support positive and responsible stewardship of the biosphere we share with all life on this unique and beautiful planet.
On Whimsy
Foraminifera are small marine creatures that create a marvelous array of forms with the calcite shells that cover their soft bodies. From bubbles, spines, tubules, spirals, ridged plateaus and winged kidneys, these small planktonic creatures make a delightfully beautiful array of plastic forms to house their bodies. When I look at these forms, I am reminded of the work I have done with clay the past three years, and my delight in tapping into this infinite expression of form of which clay is capable. I have discovered you really can do anything with this material, and when I see the drawings, paintings, and sculptures that are in this show, I see form impatiently asking me, "what's next?" People have called this work whimsical, and I have been at times angry, annoyed, irritated, exasperated, and finally resigned to the use of this word to describe my particular expression of form. But when I look at the Foraminifera, I don't have any problem in ascribing the word "whimsy" to their forms. Although each little animal goes about its business of eating and trying not to be eaten and mating and dying in our oceans as they have done for eons, when I look at their forms, there does seem to be a delight in the expression of form, in being alive. It isn't my intention that my work be "whimsical" or anything for that matter. I am moved to create it, and really how people are moved and respond to the work isn't my business so much. I can simply be grateful that this odd collection of forms moves people the way it does, and reminds people of the unique strangeness of being alive.
Read More