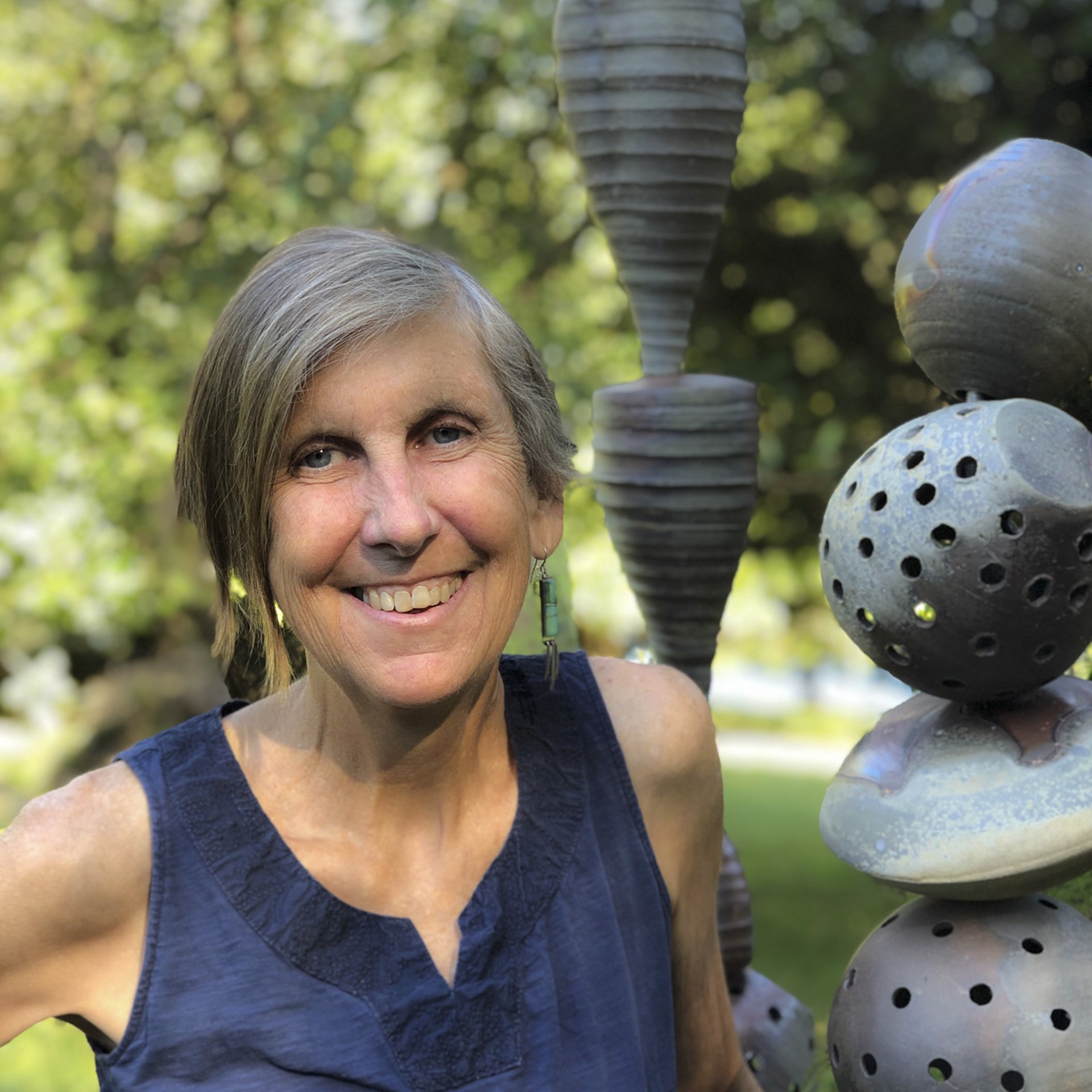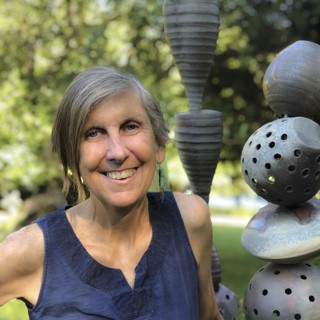 A Collaboration
Firing the anagama is a collaboration. I work in partnership with the clay, heat, flame, and ash deposits. Examining past firings each one distinctly stands out. With every cycle specific choices are made about what clay to use and how to cool the kiln. New ideas for stacking are tried. The weather is never the same. All affect the palette achieved. Each cycle of work has its own dialect. Each is a recalibrated search for feeling. With evolving materials, shapes, volumes, and textures each firing becomes individual in flavor and in the execution of specific ideas.
Firing
Our anagama (hole or cave) kiln has a gentle slope which creates a strong natural draft as if a chimney were lying on its side. We usually take three days to stack the kiln. How objects are placed affects how the ash will flow and what markings will be created. There are stacks of plates with dust prints placed on the cooler floor of sand. Large jars are in front becoming partly covered with the large coal bed created during the firing. Other pots are upside down, often stacked on each other leaving distinctive shadow markings from the deposits of the natural ash. Ash carried by the flame flows through the kiln adhering to the pots as they become molten hot. We often compare the flow to a rapid coursing stream filled with boulders and rocks causing the sediment to fall out. Firings usually begin Friday morning after an overnight preheat. There is someone in constant attendance, feeding the proper amount of wood every fifteen to twenty minutes until sometime Sunday afternoon some 56 hours later. It takes one week for the kiln to cool before we can unstack. Each firing holds around 500 objects.
++++++++++++++++++++
Catherine White works in the rolling hills of Virginia one hour from Washington, DC. Weaving together throwing and handbuilding techniques, objects are made with markings and irregularities that intentionally reveal the touch of the hand. She collects and poetically uses diverse raw materials in her anagama and gas-fired kilns. Clay work is intertwined with extensive drawing, painting and collaging.
White has an MFA in ceramics, studied painting in Aix-en-Provence, France and taught ceramics for many years at the Corcoran College of Art + Design in Washington, DC. She has made pottery for over thirty-five years for Omen-Azen, a Japanese restaurant in New York City; had commissions for state gifts from the Obamas; and has been in over 100 exhibitions. She has written for The Studio Potter and The Log Book examining failure, drawing, materials and choice.
Read More