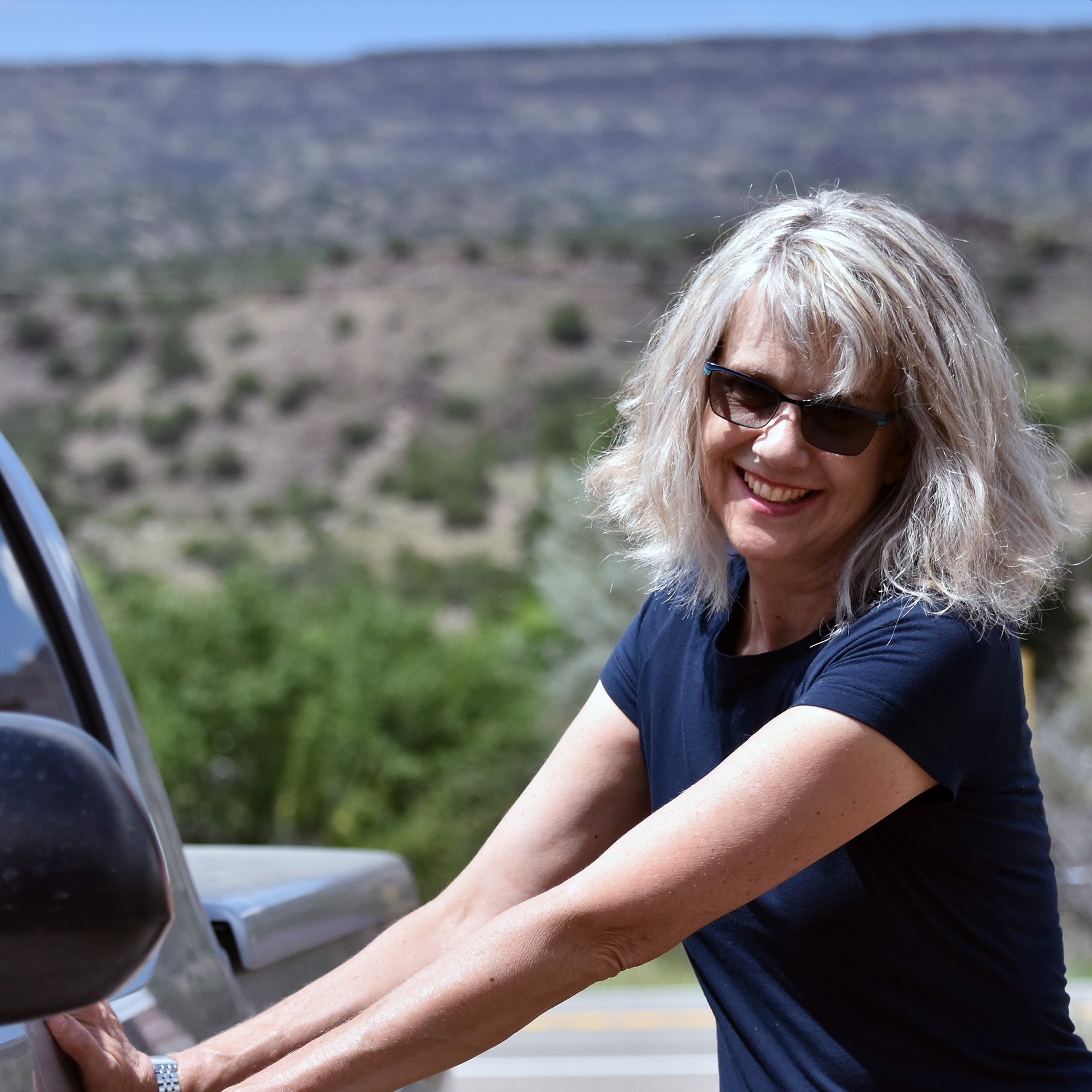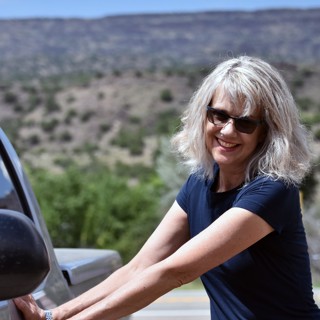 Individual pieces meant for daily use are at the heart of my work, with a concentration on unobtrusively conveying a sense of liveliness (as in the experience of being alive). To my mind, the best pots elicit a concurrence of calm and dynamism, understatement and warmth, tradition and originality.
The majority of my pieces are woodfired in a kiln I designed and built in 2001. A new larger wood kiln is in the works for completion this fall.
The wood-fired work is complemented by Tiny Plate World Headquarters, my wheel-thrown and hand-painted tiny plates (fired in an electric kiln).
I am currently working on tessellations, images and shapes that connect with one another without gaps in between. The three pieces in this show are part of this pursuit.
bio
I was born and raised in rural Georgia, the youngest of three children. My father had a wholesale tire business; my mother was a housewife. My dad would give me the leftover price sheets from his tire store to use for drawing, an activity that occupied much of my childhood.
My love of books took me to St. John's College, the "Great Books School" in Santa Fe, New Mexico, where I earned my undergraduate degree. After graduating, I went on to study the Russian language for three years, culminating in a summer at the University of Leningrad. Next, I moved to New York City on a whim with a friend, and I got a job at a Japanese bank. I was trained as a money market trader. My co-workers at the bank introduced me to the world of Japanese ceramics, and a show of 17th century Korean celadon ceramics at the Metropolitan Museum of Art marked a defining moment in my life. I began attending evening classes at a small Japanese pottery studio in Manhattan while still working full-time at the bank. After five years, I left New York and sought out an apprenticeship in Japan. I studied under Mr. Yutaka Ohashi of Karatsu, Japan, for 4½ years.
After completing my apprenticeship, I returned to New Mexico to buy a remote plot of land in the mountains north of Santa Fe and set up my studio, and I met my husband, Mark Saxe, who is a stone sculptor. Together we own Rift Gallery in Rinconada, New Mexico, south of Taos along the Rio Grande rift valley. We live on a hilltop adjacent to the Carson National Forest.
Read More