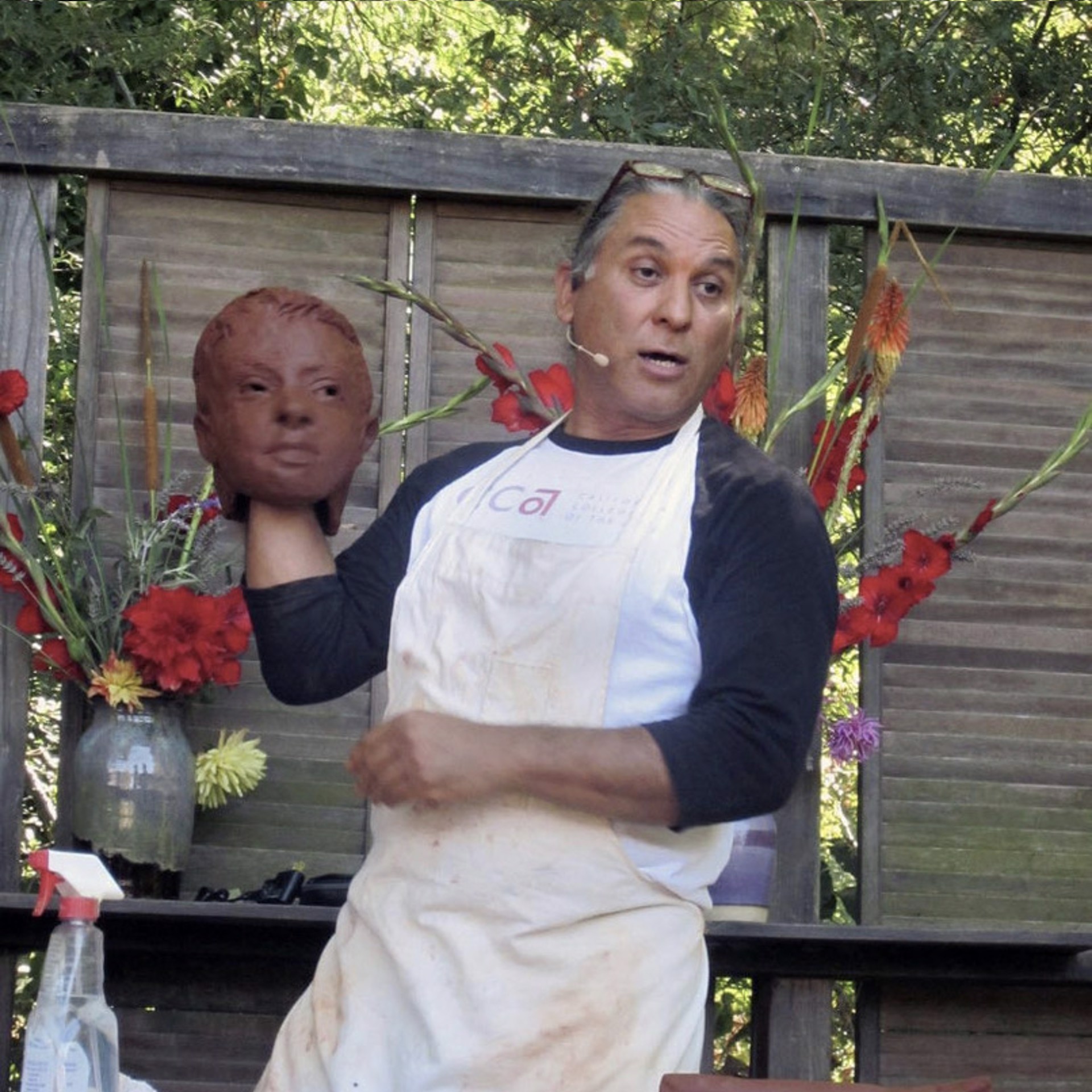 Arthur Gonzalez is an internationally exhibiting artist with over fifty one-person shows in the last forty years, including eight in Manhattan, New York. He has received many awards including the Virginia Groot Foundation twice and is an unprecedented four-time recipient of the National Endowment of the Arts Fellowship within a ten-year period. He is also in numerous public collections including the Museum of Modern Ceramic Art in Gifu, Japan, the Smithsonian Archives of American Art, the Oakland Museum of California and also the Crocker Art Museum in Sacramento. He is a tenured Professor at the California College of the Arts (formerly CCAC). Gonzalez has been an artist-in-residence in many places including University of Georgia, Athens, Louisiana State University, Baton Rouge, Penland School of Craft, North Carolina, University of Akron in Ohio, Tainan National University in Taiwan, Pilchuck Glass School in Seattle, Washington, and the Archie Bray Foundation in Helena, Montana.
Both Pieces in this exhibition are from The Cadence of Stupidity series. This series was influenced by the original publication of The Adventures of Pinocchio, 1864 by Carlo Collodi, who was an Italian writer of child stories. The original story is far from Walt Disney's adaptation. Carlo Collodi's version is dark, violent with sexual undertones. This version is more about Pinocchio's relationship with the Blue Haired Fairy and less about a father/son relationship with Geppetto. In Collodi's story, the Magic Cricket gets smashed and killed by Pinocchio. Pinocchio burns his feet off in a fireplace while trying to warm them. He gets hung from a tree by two muggers. The Blue Haired Fairy comes to his rescue and saves his life.
This series was created with the intention of crossing two ideas. The original story combined with the darkness of the Baroque. The subjects of the pieces made, often show a beheaded Pinocchio which plays off of the story of the beheading of John the Baptist, a favorite subject
among Italian Baroque painters. In this work, however, the head is not a dead one, but still retains awareness. The constant ineptitude and ignorance of the original Pinocchio is in essence a human quality in failing to learn from one's mistakes. These pieces are not a literal illustration of the original story but a depiction of its conceptual implications and a metaphor for my personal battle with stupidity and the struggle to learn from my mistakes.
Arthur Gonzalez
Read More