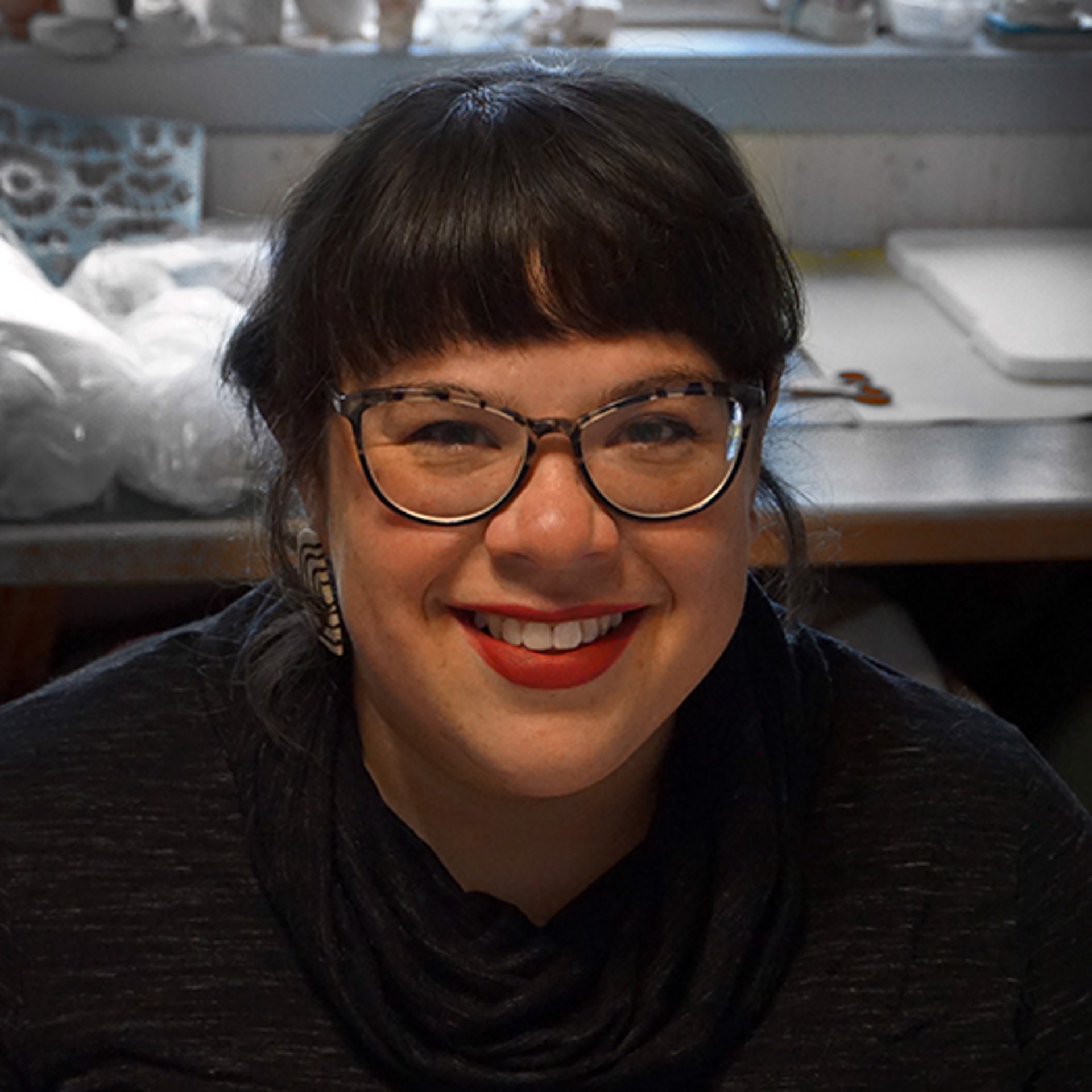 April Felipe was born in Queens, New York. She received her B.F.A from the New York State College of Ceramics at Alfred University and her M.F.A in Ceramics from Ohio University. April worked at Greenwich House Pottery, taught at Ohio State University and Ohio University. In 2017 she was named one of Ceramic Monthly's Emerging Artists and began a ceramic jewelry line babyGrapes Designs that are carried in galleries throughout the United States. She has participated in residencies at Watershed Center for the Ceramic Arts and The Archie Bray Foundation. April is a Co- Founder of The Color Network.org. She has set down roots in Albany, Ohio with a home studio.
As an American, of Dominican and Puerto Rican descent, my work explores the complexities of navigating personal and cultural histories in service to the construct of one's identity.
Creating an abundance of varied textures and collected marks. The layering aspect of collage allows me to hide and reveal information, much like real history, the information we cannot see is still there.
The use of hair relates to our personal histories, our experiences and that of our immediate family.
Patterned drips flow across the porcelain tile. These patterns reference historical faux tile floors from the Caribbean. These faux tile mosaics are a powerful symbol of colonialism, used as a way to showcase one's European lineage while distancing from one's African and Indigenous lineage. However when we look at the history of these tile patterns it is revealed they are derivative of Moroccan tiles. I am drawn to the fact while striving toward colonial ideals, these tiles are actually representative of African histories.
Read More