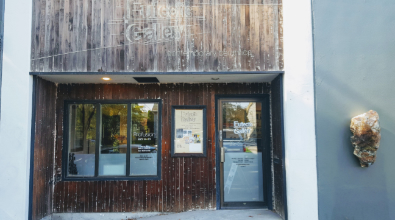 Eu・tec・tic – [yoo-tek-tik]
adj.
:
The proportion of constituents in an alloy or other mixture that yields the lowest possible complete melting point; often lower than the constituents on their own.
Through 24 exhibitions per year, a standing retail space featuring the best in contemporary studio pottery, and a blossoming online presence, Eutectic promotes both established and emerging local, national, and international artists. Eutectic partners with the local and national arts community through artist talks and residency opportunities, and fosters arts education through internships, partnerships with local schools, participation in the National Council on Education for the Ceramic Arts, and welcomes students of all ages and levels for personalized gallery tours. Located in the Kerns neighborhood of Northeast Portland, Eutectic shares facilities with its sister company, Mudshark Studios, a full-service, small-batch ceramic design and production company.